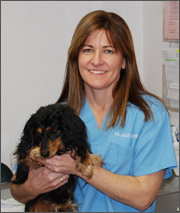 Dr. Julie O'Connell, Owner
Dr. Julie O'Connell grew up on the West Side of Cincinnati, and attended McAuley High School. She then served in the United States Army for 3 years, before attending Colorado State University, where she graduated with a degree in Zoology. Dr. Julie then moved back to Ohio, to attend the Ohio State University College of Veterinary Medicine. She graduated with her degree in Veterinary Medicine in 1995 and moved back to Cincinnati to practice. She purchased Park Plaza Animal Hospital in 1998, and has felt fortunate ever since to be involved with so many amazing clients, animals and team members! Dr. Julie is married and has two children, and four dogs (all rescues).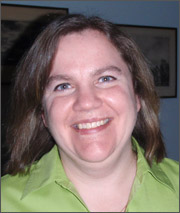 Dr. Holley Blagdon
Dr. Holley Blagdon grew up in St. Louis and graduated from the University of Missouri School of Veterinary Medicine in 1989. She moved to the Northern Kentucky area in 1998 and has been at Park Plaza since 1999. Dr. Blagdon has a dog and two cats (a siamese and an alley cat, both rescues).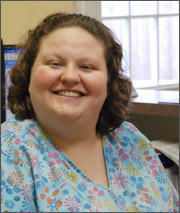 Amanda Meyer
Amanda Meyer resides in Bethel, Ohio with her husband, David, and her Shih Tzus, Romeo and Mimzi. She enjoys reading and camping in her travel trailer. Amanda has been with the Park Plaza team since 2008.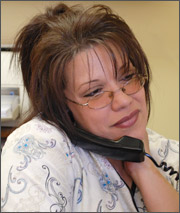 Danielle Root
Danielle Root has worked at Park Plaza Animal Hospital as a Veterinary Assistant since 2004 and loves all aspects of her job! She is a Chicago-land native, and has lived in Ohio since September 2003. She has 3 daughters and 3 grandchildren. Danielle spends her spare time with family, friends, and her animals. She enjoys outdoor activities and reading.